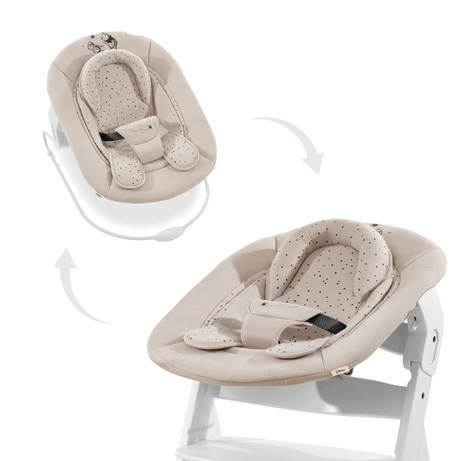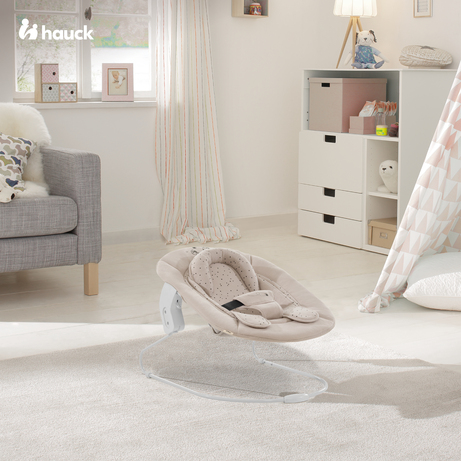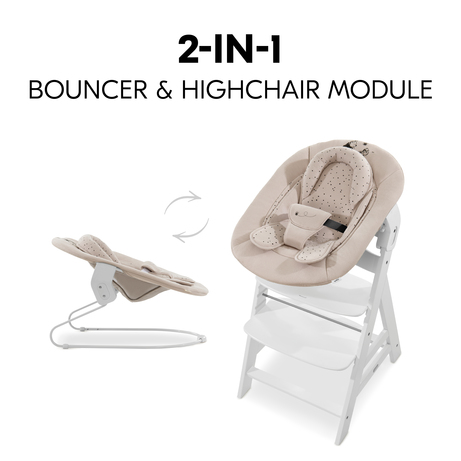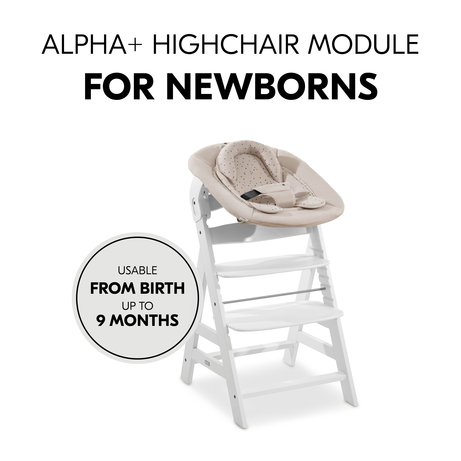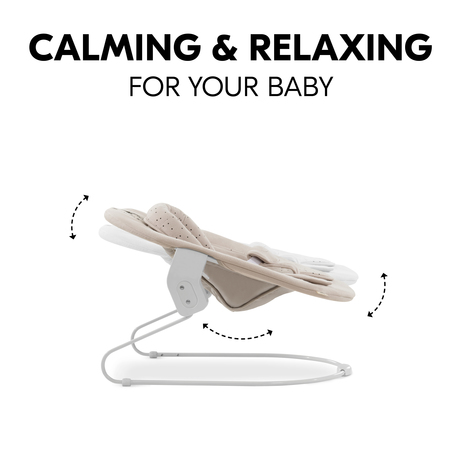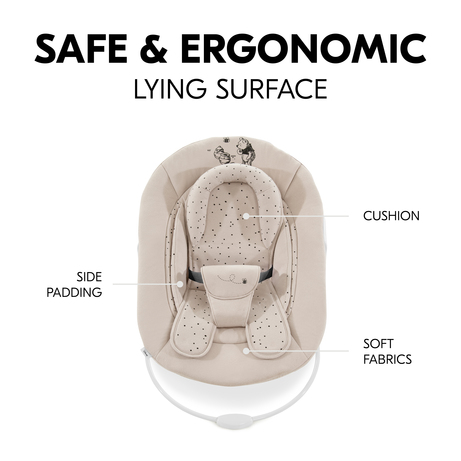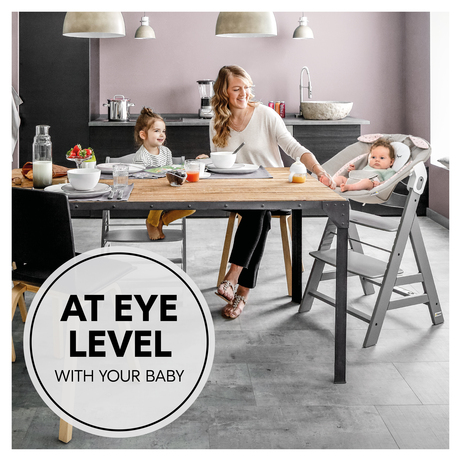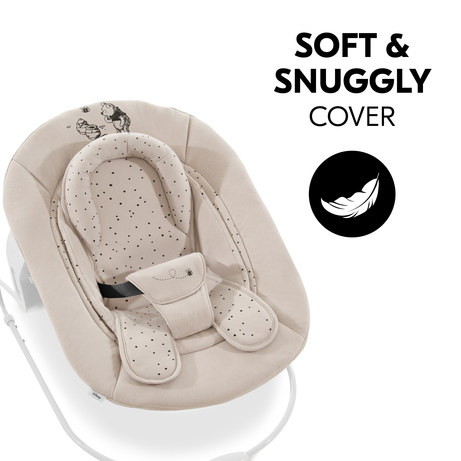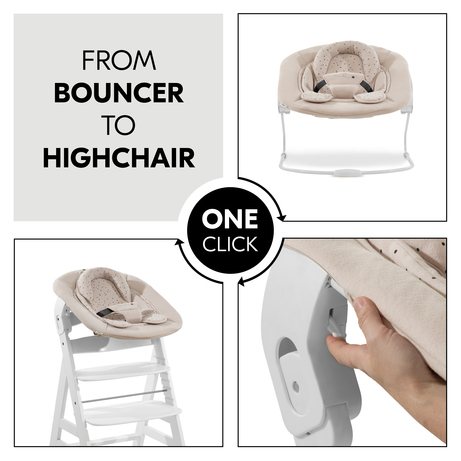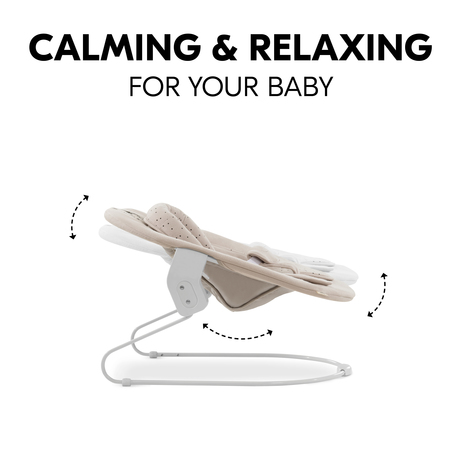 Alpha Bouncer 2in1
Winnie the Pooh Beige
2-in-1 newborn bouncer for hauck wooden highchairs
Multifunctional bouncer and highchair module
Ergonomic for your baby, practical for you
Easy change from bouncer to highchair mode
Buy now
Messages
2-in-1 newborn bouncer for hauck wooden highchairs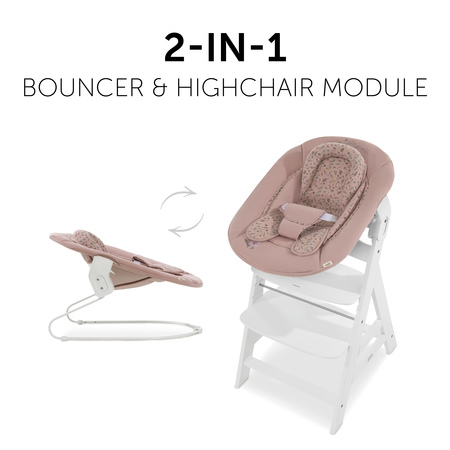 2-in-1 bouncer and highchair module
The Alpha Bouncer 2-in-1 can be used either as bouncer on the included frame or as newborn module for the Alpha+ wooden highchair, allowing your baby to be at eye level with you right from birth.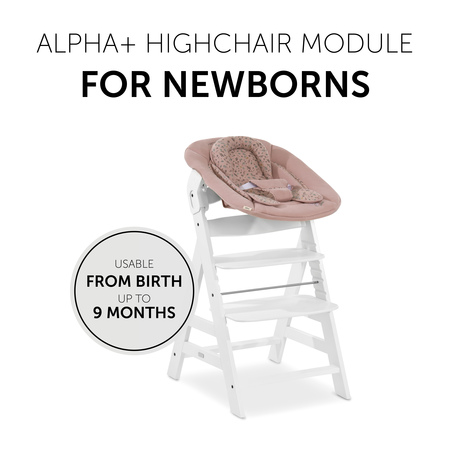 Highchair module for new-born babys
The bouncer easily slides on the highchair and is ready for use within seconds, making your little one feel safe at the heart of the family.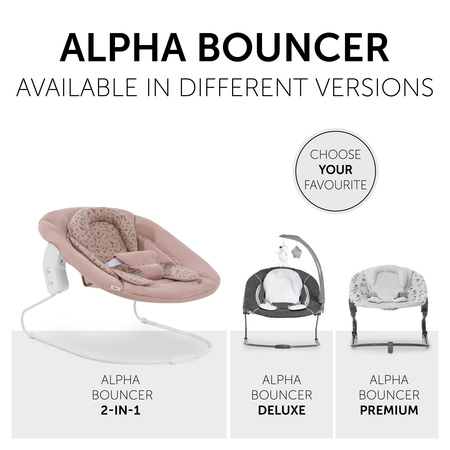 Different Alpha Bouncers available
The hauck Alpha Bouncer is available in many different designs. Some of them have an adjustable backrest or come with an integrated toy bar.