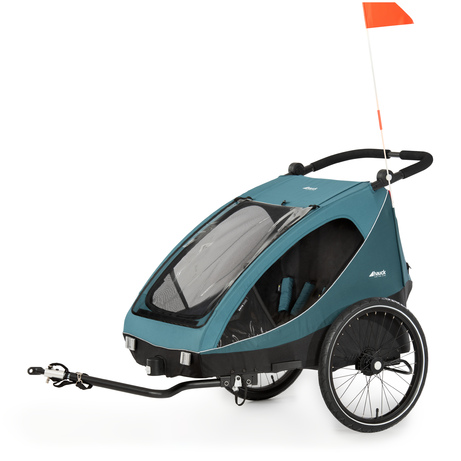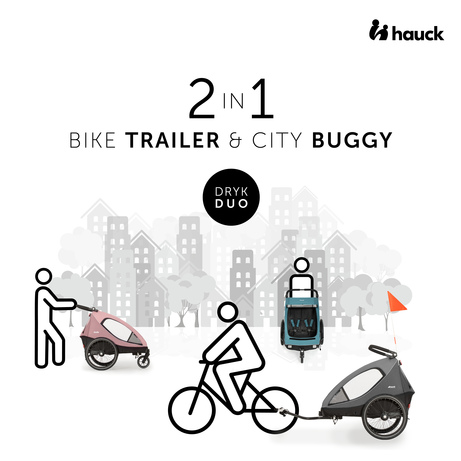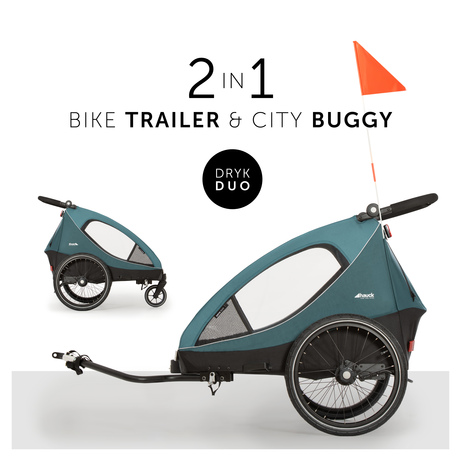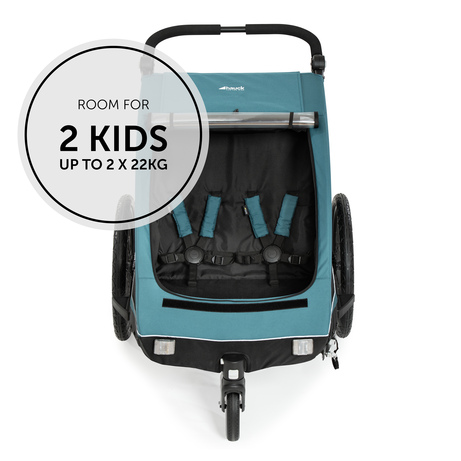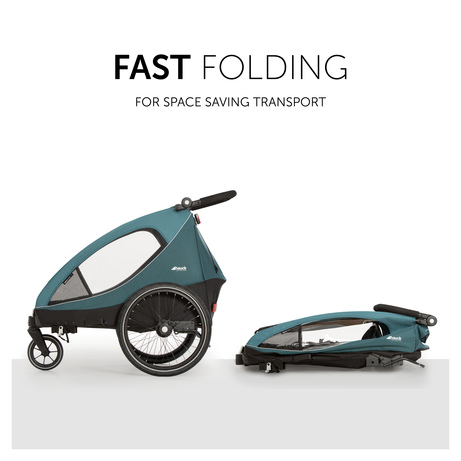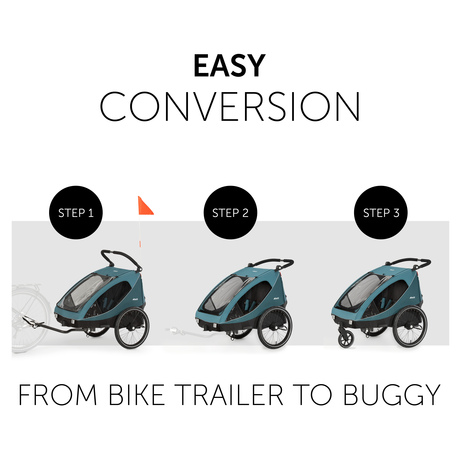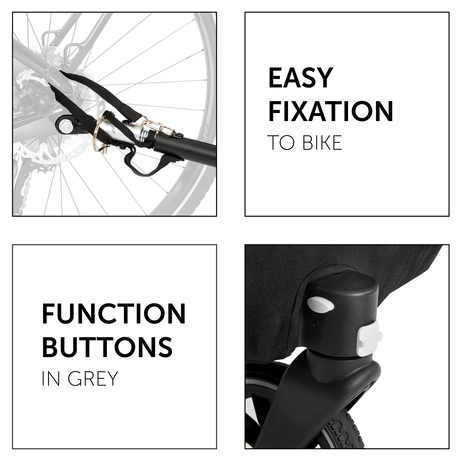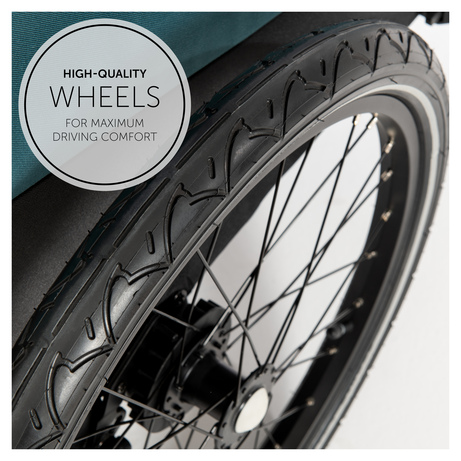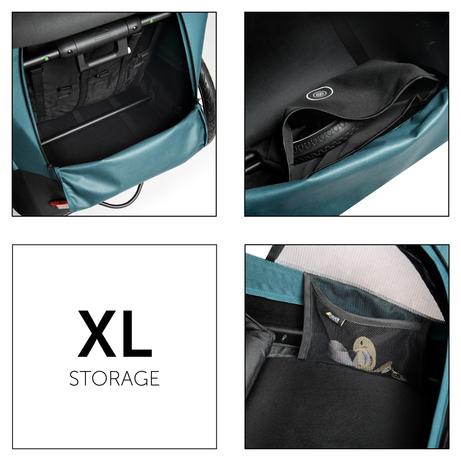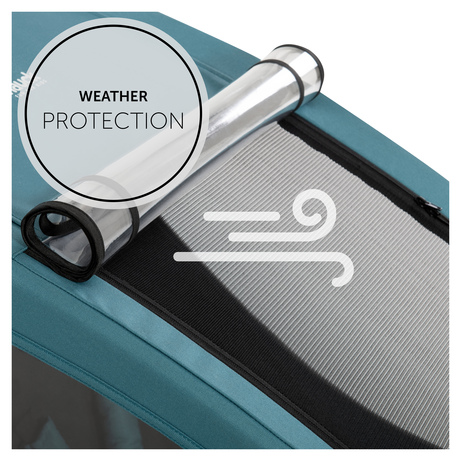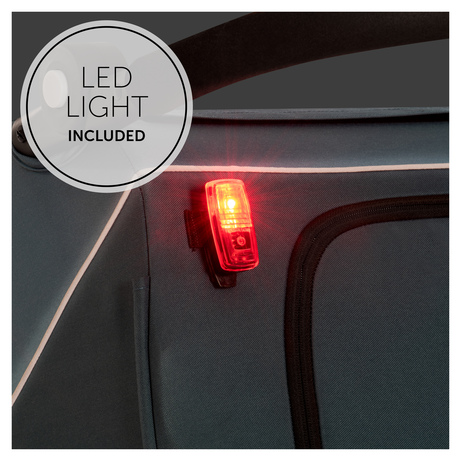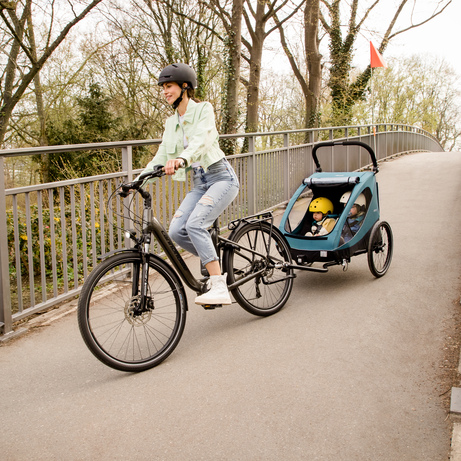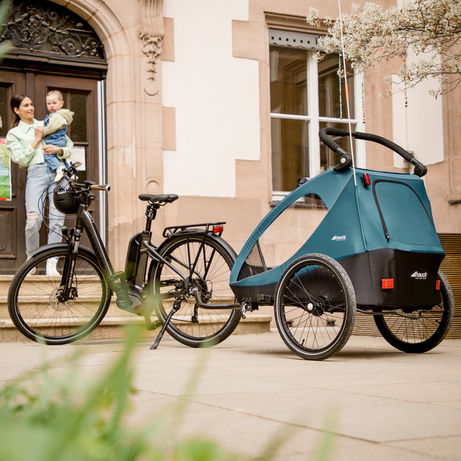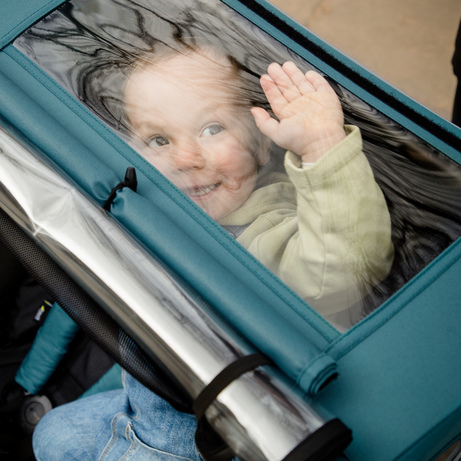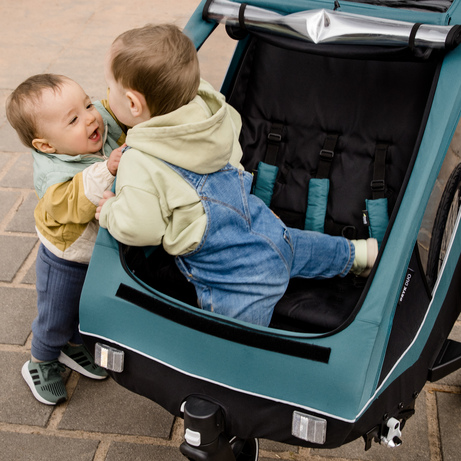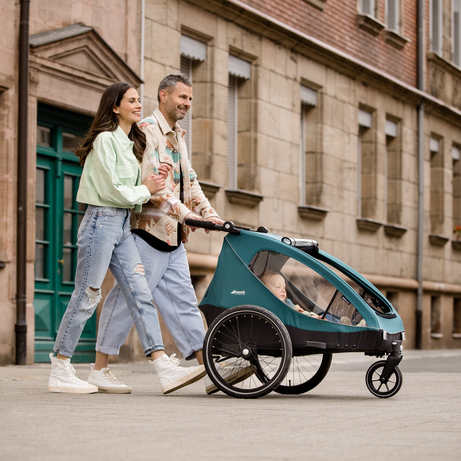 Dryk Duo
Petrol
Multifunctional bike trailer and buggy
Multifunctional bike trailer and buggy
Easy to handle
More mobility for urban lifestyle
Buy now
Messages
Multifunctional bike trailer and buggy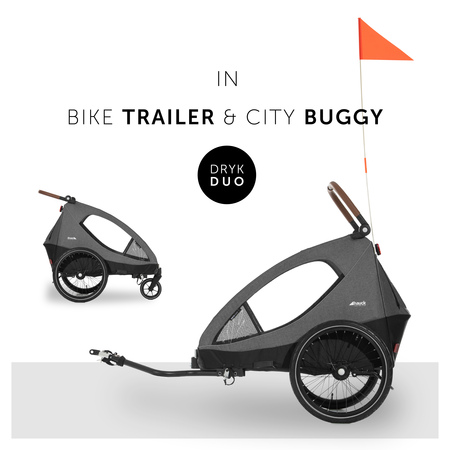 Bike trailer & buggy in one
The compact all-rounder has a smart 2-in-1 design. No matter if buggy or bike trailer, it unifies safety and comfort for your children, as well as easy handling for yourself.
Room for 2 kids
In the Dryk Duo, your children will have a safe and comfy ride to the kindergarten or during your weekend trip away from home. It offers room for two children up to a body weight of 22 kg each.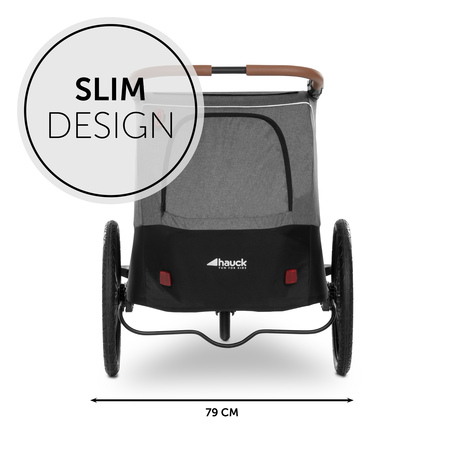 Slim design for your daily life
At only 79 cm in width, the Dryk Duo adapts perfectly to an urban lifestyle. It easily fits through your home's door, on the cycle path, through the shop's shelves, as well as in any traditional lift.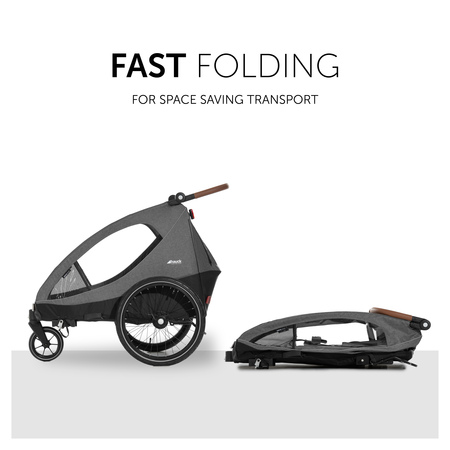 One-handed folding for easy storage
The Dryk Duo folds away compactly with one hand. This way, you can stow it away easily whenever you don't need it.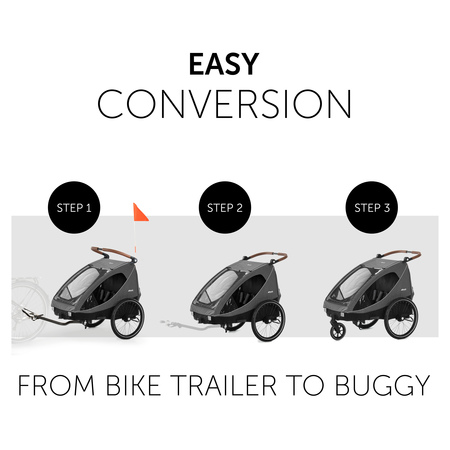 Easy conversion in only 3 steps
The grey functions buttons make the conversion process from buggy to bike trailer and reverse clear and simple – even when alone or out and about.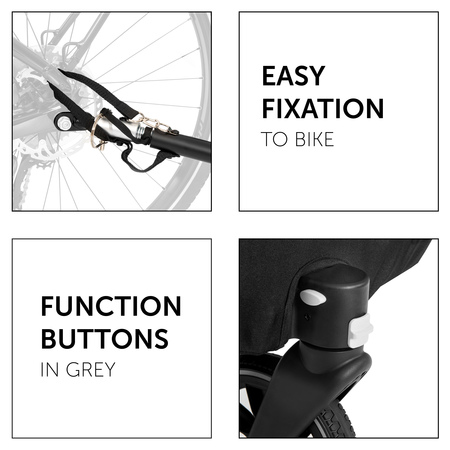 Easy fixation and removal from bike
The Dryk Duo is very easy to install to your bike. The drawbar has its own storage bag. It can be coupled easily and securely to the bike trailer and your bike thanks to the double safety system.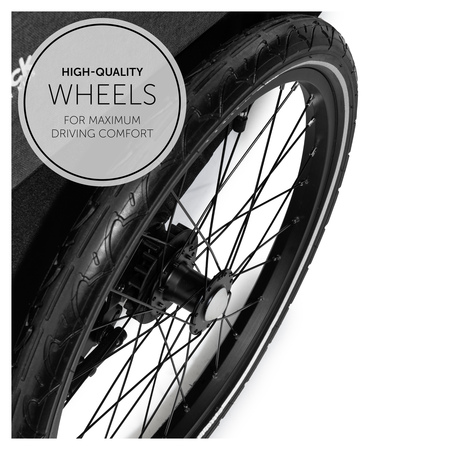 High-quality wheels for more driving comfort
The Dryk Duo comes with a smart combination of a lockable rubber wheel on the front and large air wheels on the back, offering you and your children a bump-free and stable ride.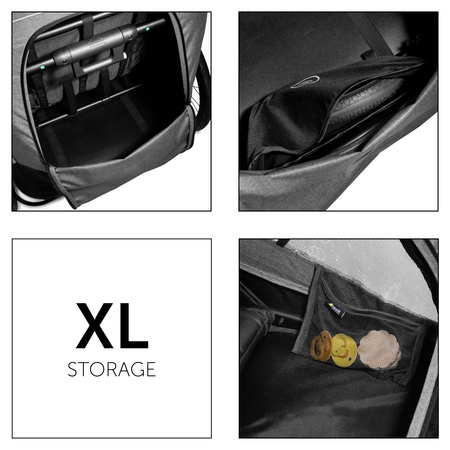 Smart XL storage space
The XL storage compartment is easy to reach, can be safely closed with a zipper, and takes up to 6 kg. There are also inner pockets and additional bags for buggy wheel and drawbar.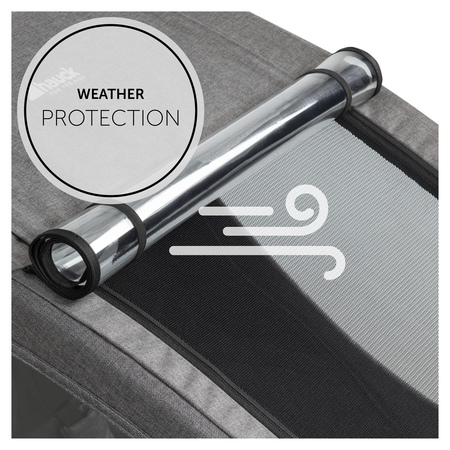 2-in-1 canopy: weather protection and mosquito net
The canopy protects your children against the headwind or light drizzle. The mosquito net keeps away fastidious insects. With few steps, you can fix one or both layers with the straps on top.