Messages
Inner tube repair kit for bike trailers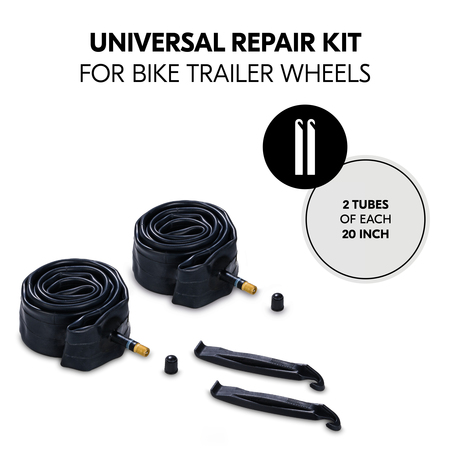 Universal repair kit for bike trailer wheels
The kit contains two tubes of 20 inch diameter each for the repairing of bike trailers with this wheels size.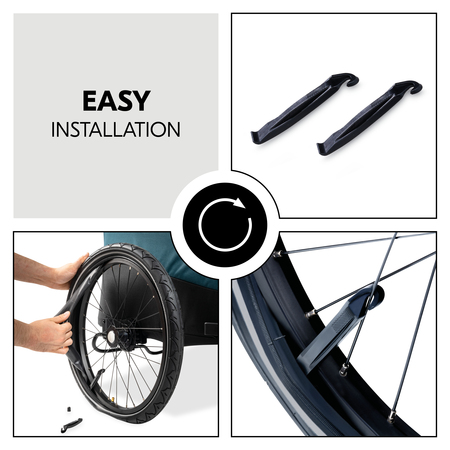 Inclusive tools for an easy installation
Thanks to the included wheel fork, you can easily install the inner tubes without the need of additional tools.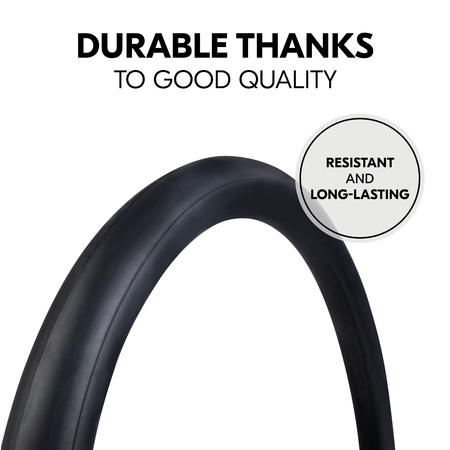 Durable and long-lasting materials
The inner tubes made of rubber and the valves are very robust and can be used for a long time.