The highchair that grows along from birth
Alpha+
Thanks to the adjustable seat and foot plate, the Alpha+ perfectly adapts to your growing child. In combination with the new-born module, you can also use it from birth.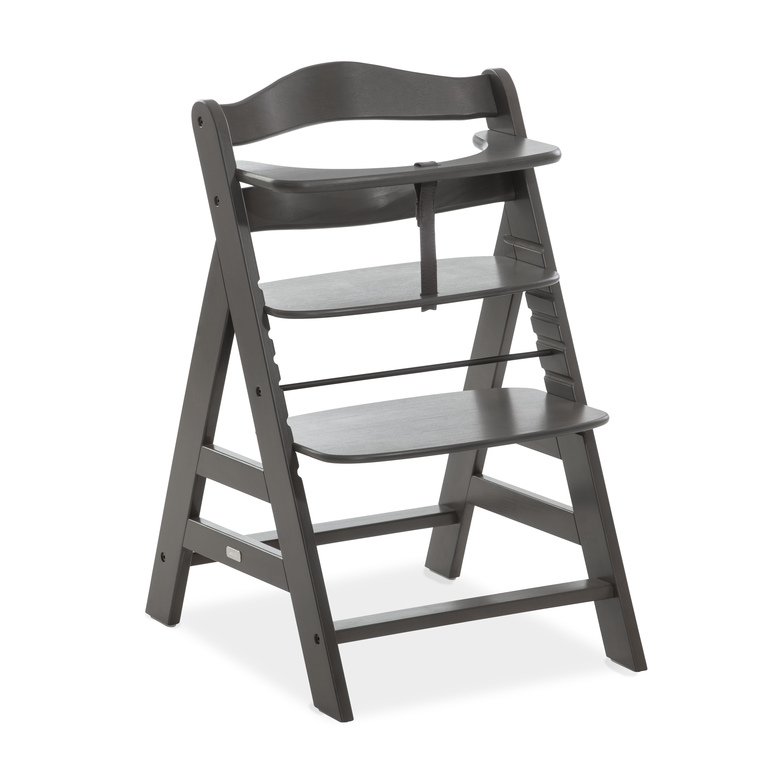 Alpha+ Select
The high-quality wooden grow-along highchair
The Alpha+ Select – a life-long companion
Safety and stability meet high-end design
Comfort from birth thanks to versatile accessories

More
Seating comfort for children and adults
Alpha+
The Alpha+ is made of European beech wood, making it a reliable and comfortable companion from childhood up to a maximum load of up to 90 kg.
Comfortable seat insert
Alpha Cosy
The Alpha Cosy Select is useful during your toddler's first months in the wooden highchair. The extra high back and stable sides protect your child's head, while also offering stability and comfort.